2 Ways to Use Hard Money Loans for Real Estate Investments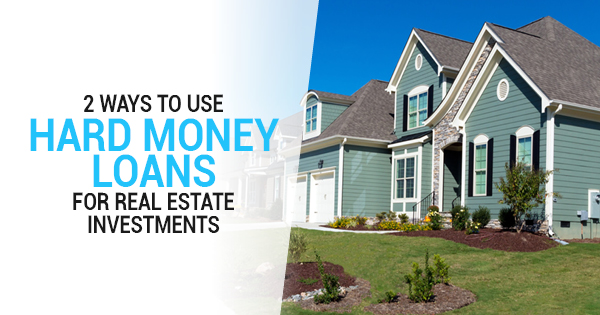 Hard money loans can be great for people who are looking to purchase various kinds of properties. Though you should be sure that your finances are in order and you can stick to a realistic budget when working with private lenders, these hard money loans can make it much easier to make an offer on a building or home.
Rather than dealing with all the complicated red tape that comes along with bank loans, private lenders can provide you with a significant amount of loan money that can be used right away to completely any major purchasing decision you've been thinking about. Here are some of the more popular purchases that private money loans are typically used for.
Single Family or Multi-Family Residences
If you're in the process of buying a home but you're finding it difficult to get the proper financing you need with a bank lender, hard money loans might be your best option. Private lenders can help you get the cash you need to make a large down payment on a home and get the home buying process rolling. Because the home market is so competitive nowadays, as homes are listened for as little as a few days before they are sold, it's important to get a very fast turnaround with your financial loans. Bank loans can often take months to go through and by then plenty of homes will be off the market. With private money deals, however, these loans have a much faster turnaround (usually between seven and 14 days to process).
If you're thinking about purchasing a larger structure for multi-family residency, private lenders are there to help you as well. You'll need a large sum of money right away to get the purchasing process started when buying large apartment buildings. Contact professional hard money lenders to get the necessary financing and make your offer.
Commercial Office Buildings
Though the housing market is extremely competitive, the commercial building buyers market can be just as tough to maneuver. If you're a first time commercial buyer or don't have a proven track record of real estate purchasing, it might be very tough for you to acquire the necessary loans from the bank. Rather than dealing with bank lenders, though, consider hard money loans so you can get all the financing you need at a much faster rate.
Keep in mind that you're going to have to pay back the loans you receive, but as long as you're handling your finances in a responsible manner, you'll be fine. Contact Maggio Capital today if you want to learn more about hard money loans and speak with trusted private lenders.