3 Mortgage Myths: The Truth About Getting a Loan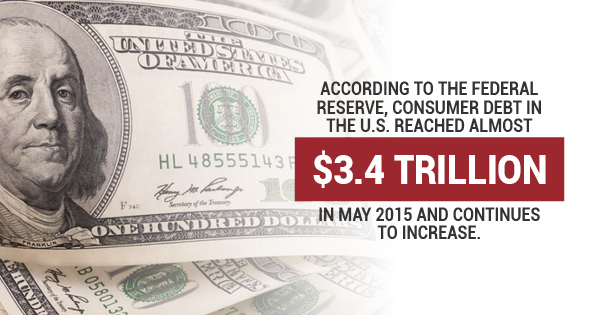 Finding the right mortgage can be an extremely draining task if you don't know all the facts up front. Should you opt for a mortgage loan, whether a private loan or backed by a bank, there are some common misconceptions that add to the confusion. Not knowing the full spectrum of your loan can mean failing to make payments and getting into debt. According to the Federal Reserve, consumer debt in the U.S. reached almost $3.4 trillion in May 2015 and continues to increase. Don't become a statistic, if you know the truth behind these three myths walking in, then you'll be ready to go.
Pre-qualification Doesn't Mean You Secured the Loan
Unfortunately if the broker or lender states that you pre-qualify for the loan, that doesn't necessarily mean have the loan. In fact, most of the time they will require additional information from you and there will be more steps involved in the process. Pre-qualification just looks at your credit and debt-to-income ratio to give you an indication of how much you'll be able to borrow. That number is not set in stone though and can change or become completely null and void if new information presents itself that alters the decision making process.
Bad Credit Will Always Prevent Loan Approval
Many banks and lenders will set a credit score minimum in their loan approval process, but that can mean many things. Even a credit score of 670 is considered good and can easily qualify for a loan. However, if your credit is lower there are many options still out there such as private loans through private lenders if your financial status indicates that you may still be a smart investment. A lower credit score may lead to higher interest rates, but you could still potentially qualify. Considering that, it's important to find a lender that can work with you. Make sure that if your score is low, you can provide other substantial proof of financial security to help your chances.
Longer Mortgages Are Better
While there are advantages to both 15-year loans as well as 30-year loans, most people tend to believe that a 30-year loan is best. That can be true for them but is not the case for everyone. The good thing about the longer loan repayment is that the monthly premiums are lower. The bad news is that you end up paying a lot more in interest over those 30 years. If you can afford the higher monthly payments then a shorter loan such as a 15-year loan means you don't pay as much in interest. Figure out what you can afford and talk with your lender to find the best option for you.
Mortgages can be like any other business loan in the notion that they are simply investments made by the lender. The better the investment, the better the deal. So if you're talking to a lender to secure even a private loan, make sure you present yourself as a smart investment.