3 Reasons Your Hard Loan Application May Be Declined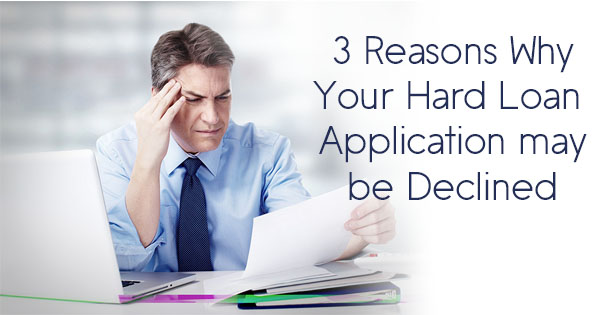 Buying real estate property may not always be easy. If you find yourself looking to purchase property, but don't have the money to do so, many people often turn to hard money loans for assistance.
Though hard money loan interest rates can start at 15%, 18% or higher, they come with a host of benefits. As such, even with the higher interest rate, many people prefer their quick turnaround.
When applying for a hard money loan, you have to be sure that you're able to qualify in the first place. Let's take a look at a few beginner mistakes you might make that could result in a denied application.
Your Own Finances
Before you even think about applying to receive money from a private lender, consider your own finances first. If you haven't done well with money in the past, or if you're struggling to pay bills or keep up with your finances, there's a high chance that you won't get approved for the loan. The lender is going to look closely at your past financial records so they are certain that they are giving money to someone who is responsible and can pay the money back. If they don't see a positive history, they won't feel as if they can trust you to repay them.
Property Location
If the location of the property you're looking to buy is in an area of high-crime and distress, there's a chance that you won't get approved for your loan. If the lender isn't sure of the area, you might need to consider a different location. In addition, lenders tend to lean more toward loaning out money for properties that are in metropolitan areas rather than the rural areas. If there is no real value around the property, the lender may turn you down.
Buying a property can be stressful, but it doesn't have to be. If you really want to buy a specific property, make sure that your location will definitely fit all the needs of the lender.