3 Ways to Finance Your House Flipping Project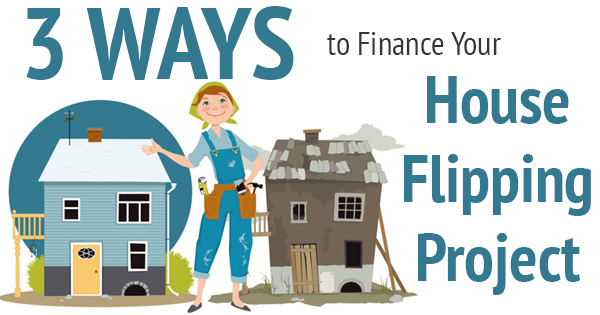 House flipping is becoming extremely popular as it can help you create an income while giving someone else the home of their dreams. House flipping is on TV all the time with a growing number of house flipping-themed shows on the daily reality lineup.
While these real estate shows make it seem like something that is totally fun and easy to do, it's a lot harder than it looks. The actual flipping of the house itself is the easy part, but when it comes to finding the money for funding, that's when things get a little tricky. So, how do you fund a house flipping project?
The easiest way to get money for this type of project is to reach out to money lending services. Investors such as hard money lenders often specialize in the house flipping market. They may want to put some money in your project because they believe that you will make something out of it. Unlike traditional bank loans, hard money loans can often be secured in much less time. They can also be easier to acquire than traditional loans. The lenders will take a look at the property you're looking to work with and also take a look at your work ethic. If they are pleased with what they find, they may fund your project. Most hard money loans come secured by a property with 30% to 50% equity, so the investor is well protected as well.
If using a hard money lender or person you know isn't a good option, you could always turn to crowdfunding. Take a moment to look at real estate crowdfunding sites and put your need out there. If you're lucky, someone will reach out to you and tell you they're interested in helping you out. These sites are full of people looking to invest in different people's real estate projects.
It's very important that you understand the risks and difficulties that come with flipping a house before you even inquire about money lending. If you feel like this process is too risky, check your own account. Do you have enough money in it to fund the project yourself or survive if it fails? If so, are you willing to use the money you have in this home that probably won't even be yours? If you can afford to spend the money now, go with your own savings. If you have credit cards, see how much money you have on those as well. If you have enough, this would be the perfect opportunity for use.
Flipping houses can be a lot of fun and rewarding, but it's also a lot of work. Trying to find the money to fund your project is likely going to be the hardest part. Reach out to family members, friends, hard money lenders, crowdfunding sites, and even check your own assets to acquire the funds.