A Beginner's Guide to Private Money Loans for Real Estate Development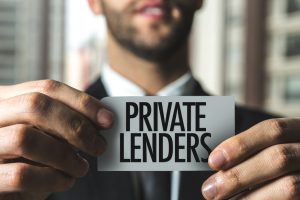 If you are interested in flipping and developing houses, hard money loans may be for you. These private money loans are great for those that may not have the capital needed to complete the project, for any reason. The world of hard money is incredibly vast, and there are some things that you should know before you sign on the dotted line.
So we have created a simple guide to help anyone understand how hard money loans and real estate investment work together.
What exactly is a hard money loan?
Simply put, this is a loan secured by a private hard money lender. But what makes it different from any other kind of loan is that the terms of the loan are generally backed by an asset, such as a piece of property.
Why would I choose a hard money loan?
There are plenty of factors that go into signing up for a hard money loan. Typically many real estate flippers or developers get denied by traditional banks as the banks don't want to financially back a risky investment. Or, you may not simply have the amount of money needed upfront -- this is especially true if you are a younger homeowner since most home prices increase over time and the amount of extra home equity you may have increases as you get older. Additionally, hard money loans can be used for people who have low credit scores.
Benefits that come with working with a hard money lender
If you have found the best investment property, choose a hard money loan for these benefits:
A quick processing time
Normally, loans can take weeks to process. However, private money loans can usually be secured within a week or so.
The ability to borrow more
Since a tangible asset is used in the loan, you don't need to put down a downpayment on someone else's terms. For example, some banks require a 20% downpayment, but with this type of loan, you don't have any limits.
Beneficial for beginners
Above anything else, a hard money loan is great for real estate developers/flippers who are just starting out. You'll be able to purchase property with little of your own money, while still being able to create a good relationship with your investor.
If you are interested in learning more about private money loans for real estate development and/or flipping, our experts are here to help. We'll explain the process and get you a loan in no time.