How Building a Home Equity can Mean Putting Your Child Through College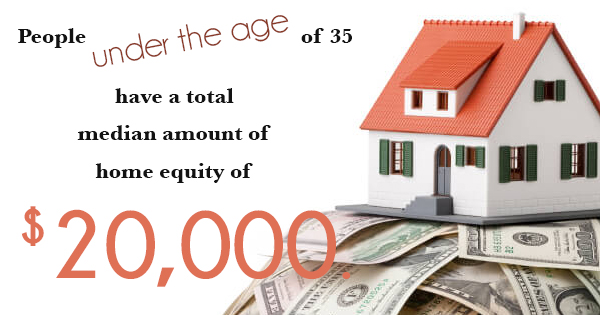 Buying a new house is intimidating, especially for first time home buyers. There are so many choices and boxes that need to be checked off in the process of searching that most people think the work is over once they've made a purchase. Then there's talking to banks or private lenders. A smart home owner knows that there's something else left to do besides moving in, and that's to start building equity.
In short, equity is the difference between your home's market value worth and what you still owe on it. In fact, people under the age of 35 have a total median amount of home equity of $20,000. It's basically a savings account you didn't sign up for, but can prove to be a helpful resource down the road should you need to borrow against it. But how do you start building equity? Well for starters, every time you make a payment on your home your equity increases. Outlined below are some other great ways to boost your home equity.
A larger down payment
If you can afford it, go for a bigger down payment such as 20%. This is immediate equity building and the more you put down for your home the greater your equity will be.
Reduce your mortgage
Choose a 15-year mortgage instead of a 30-year loan. The interest rate will be lower and you'll save money since the total interest will be less. It's a great way to add equity, but you will have higher monthly payments because you aren't paying for as long.
Make improvements
Equity has to do with what your house is worth, so making improvements to the property will increase the value of your home and add equity.
Don't pay the minimum
Try to pay more than the minimum monthly principle, it'll cut away at how much you have left to owe and your accrued interest will decrease as well. There are other options as well such as switching to bi-weekly payments instead of monthly ones.
Once you have built your equity up a fair amount you can begin borrowing against it. If you are unable to receive conventional financing, you can talk to private lenders. Most can offer you a hard money loan if you have sufficient equity.