Where Can I Find Private Money Lenders?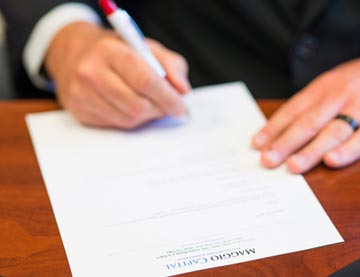 If you work in real estate, particularly flipping houses, then you're probably familiar with hard money and private money lenders. In this industry, knowing how they operate and where to find them is essential. But for newcomers to the house flipping industry, finding those resources might not come easily. For example, knowing where to go to find private money lenders or how to spot good private money loans are both skills learned with time. To save some of that time for you, we've created a short guide to help you learn how and where to find private money lenders.
Private Money Lenders: Who Are They?
A private money lender is a non-institutional individual or company which loans out money, generally secured by a note or deed of trust. Something to remember: hard money lenders and private money lenders are typically referred to as such interchangeably. Both terms are correct, depending on the nature of your particular loan. In most cases, both private and hard money loans are for the purpose of funding a real estate transaction. Private money lenders are more often more relationship-based than a hard money lender.
How do I find private money lenders?
There are many ways to find a private money lender. To help you determine where you should look, we've devised three separate circles to find lenders in:
First Circle: Friends and Family
This is the location many first-time investors look to for their first funding needs. IT makes sense: friends and family members are already people you trust. Why not look for recommendations there first? It's easy to talk to people who know you best. But you need to be careful when speaking to these individuals. If they're not familiar with the house flipping industry, they may not be able to give you a credible recommendation.
Second Circle: Friends of Friends
These investors are sort of like LinkedIn connections, people who you may not know, but who are connected to people that you already have relationships with. Those strong relationships are what allow you to communicate with these second circle investors. These are generally the people your friends recommend, or whom they have heard of before. You may have to rely on the first circle to get an "in" with the second.
Third Circle: Strangers and Accredited Investors
These individuals are those who you don't know, and who your friends likely don't know either. They're not part of your network, and so must be treated more carefully. These investors are also the biggest capital pool that can be used, though you shold be prepared for a longer wait. These individuals typically take the longest amount of time to forge a relationship with.
If you're looking for a good place to get money for your investments, then private money lenders are likely your best bet. They're similar to hard money lenders, though potentially without the high interest rates (which often range between 15% and 18%, or even higher), and can get you money fast. The key is knowing how and where to look for these real estate investors.