Interested in Hard Money Loans? Here's What You Should Know Before Applying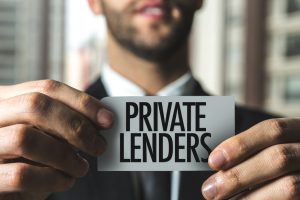 If you are considering applying for a hard money loan, there are a few things you must know about the process. Before you contact a private hard money lender, here is everything a beginner should know about getting started with hard money loans.
What is a hard money loan all about?
In simple terms, a hard money loan is a loan that is secured by a real estate property. Hard money lenders fund the loan instead of typical credit unions or banks and are typically chosen because of the quick turnaround time. However, in exchange for quick access to a loan, hard money loans have higher interest rates and lower loan to value ratios. Typically, these loan interest rates start at 15% and can exceed 18%.
How much will the loan be worth?
Private hard money lenders are focused on the property's value, rather than the borrower's credit. So for those who cannot pass the conventional financing process with a bank can still get a hard money loan depending on the value of their property.
What property types are generally used for a hard money loan?
Depending on the lender, you will be able to use any type of property for your hard money loan. This includes single family residences, commercial properties, or land loans. It all depends on the lender and what terms they are comfortable with, and what the property's value is.
What kind of deals are hard money loans good for?
As stated before, these types of loans can be great for those with bad credit. However, there are other situations where this exchange could be beneficial for the borrower including:
Home flips.
Land purchasing loans.
Loans for construction projects.
When a real estate investor must act fast to purchase a property.
What does the borrower have to do with this kind of loan?
Depending on the lender there are different borrower requirements. However, the typical private hard money lender will look at the amount of equity the borrower has used to invest, if they have gone through a foreclosure, and if they have had successful short sales. At the end of the day, it is all about the amount of capital the borrowers has available.
Interested in learning more about the hard money loan process? Contact us today with any questions.