Interested In A Private Money Loan? Make Sure To Understand These 4 Facts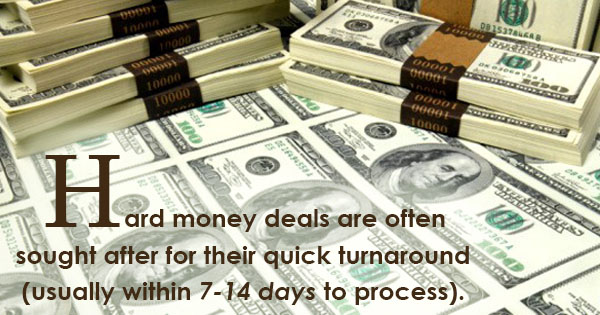 Hard money loans are typically associated with receiving fast investment capital. Hard money deals are often sought after for their quick turnaround (usually within 7-14 days to process), but beyond that, many people are surprisingly uninformed of what the process actually entails. If you're considering working with private money lenders, it's important to know the facts. Here are just a few key facts to understand when considering getting a hard money loan.
LTV Ratio (Loan-To-Value Ratio)
Hard money loans are typically not primarily backed by borrower credit ratings, assets, or equities. Instead, the main collateral is the property itself. This is what makes these types of loans more risky for lenders, and as a result, a lower LTV ratio is established. These ratios typically range from 60% to 75% of the total value of the property.
Differing Value of LTV Ratio
Secondly, it's important to understand how the 'value' component of the overall LTV ratio is often different than the bank's market values.
"The 'value' in the LTV of hard money loans is not the same as the market value used by banks. Instead, it is somewhat lower, being based on what the lender could expect to get for the property in a one to four month selling time," writes 4smartmoney.com.
'First-Lien' Position
Private money lenders usually require something called first-lien position, which indicates that if the borrower happens to default on the loan, they'll be 'first in line' for repayment from the foreclosure sales. Sometimes, a lender will opt for a second-lien position, which is then referred to as a 'mezzanine loan,' although this is a bit more rare. Make sure you understand exactly what happens should you happen to default on a private money loan.
Required Information
Hard money loans are faster than traditional loans, but they still require a significant amount of information prior to being approved. You should be fully prepared to provide recent appraisal and inspection data, property location, the purchasing price and planned resale price, as well as an estimate of remodeling expenses. Other relevant information includes the borrower's credit rating, total assets, current income, and real estate experience. For frequent users of hard money loans, it's common to work with one private money lender over and over. For this reason, expect the lender to evaluate your financial situation carefully the first time you work together.
Ultimately, understanding the fine print that comes with private money loans is the key to determining whether they may be the right financial option for you. For more information about hard money lenders here in California, contact Maggio Capital.