Blogging About Residential and Commercial Property Loans in Southern California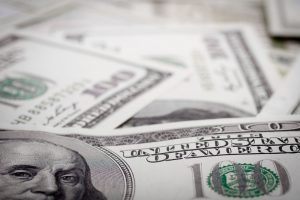 If you are looking to take out a hard money loan, it is important that you do the proper research before choosing a private hard money lender. While hard money loans can be expensive, considering they have lower loan-to-value ratios and high interest rates -- potentially 12% or higher -- they can be considerably helpful in securing real estate deals. But before you sign on the dotted line, here are some questions to ask those potential hard money lenders.
Read more: 5 Questions to Ask a Potential Hard Money Loan Lender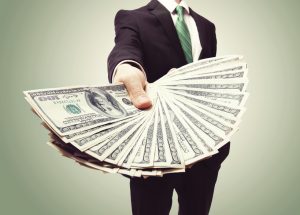 Are you interested in the hard money loan process, but aren't sure where to start? Here's what you need to know.
What exactly is a hard money loan?
A hard money loan is one that is secured by real estate. These private hard money lenders typically charge higher rates than banks. However, these lenders accept borrowers who've been denied from many financial institutions. In other words, if you can't seem to get a loan, a hard money lender may be the place to go.
Read more: Frequently Asked Questions Concerning Hard Money Loans: Part 1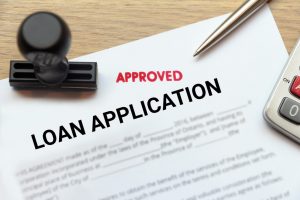 In our last post, we discussed some frequently asked questions concerning hard money lenders and loans. Here, we finish the list to offer you as much information about the hard money loan process as possible!
Read more: Frequently Asked Questions Concerning Hard Money Loans: Part 2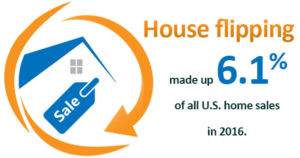 If a home sells at least twice in the same year, it's considered house flipping. House flipping strayed from the spotlight for a little while, but now it's coming back in a big way. In fact, house flipping made up 6.1% of all U.S. home sales in 2016.
Read more: House Flipping is Coming Back to California in a Big Way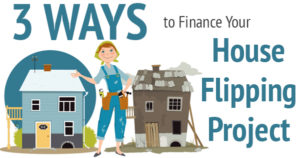 House flipping is becoming extremely popular as it can help you create an income while giving someone else the home of their dreams. House flipping is on TV all the time with a growing number of house flipping-themed shows on the daily reality lineup.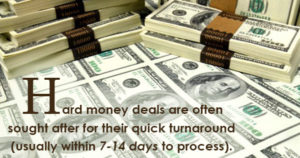 Hard money loans are typically associated with receiving fast investment capital. Hard money deals are often sought after for their quick turnaround (usually within 7-14 days to process), but beyond that, many people are surprisingly uninformed of what the process actually entails. If you're considering working with private money lenders, it's important to know the facts. Here are just a few key facts to understand when considering getting a hard money loan.
Read more: Interested In A Private Money Loan? Make Sure To Understand These 4 Facts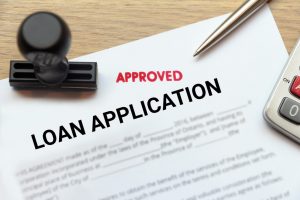 When using a hard money lending service or taking out a loan, it's crucial that you understand how the entire process works. Taking out a loan isn't as simple as just asking someone for money and taking it. There is so much more than goes into the process.
Read more: A Few Important Things You Should Know About Loans
Flipping houses has become more and more popular as the years go on, and not just because of reality TV. Not only is it a great way to make a few hundred thousand extra dollars, it's also a great way to let out your inner creativity. While it is such a great thing to get involved with, it isn't always easy to get started.
Flipping houses may be more challenging than you actually think. In order to begin the process, you have to have some cash to fund the project. Not many people have thousands of dollars just laying around, so you're going to need to borrow the money from somewhere. Here are some of the best ways to get money for your home flipping project.
Read more: Flipping Houses for Beginners: Where to Get Your First Funding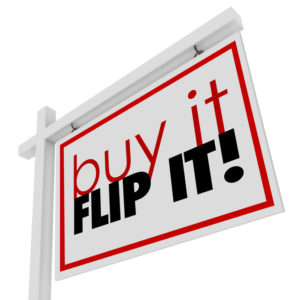 Financing a house flipping project can be tricky, at best. If a structured bank loan won't work for you, what will? The answer is private hard money lenders. Here's what you need to know.
Read more: Back to Basics: A House Flipper's Guide to Hard Money Loans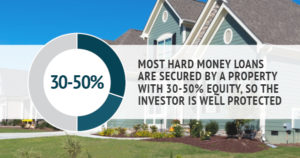 Hard money loans are often misunderstood by people who have never really used them before, and as a result there are a lot of myths floating around on the subject. The truth is that hard money loans are actually quite common and, if you know how to use them, very effective.
Read more: Debunking a Few Common Myths About Hard Money Loans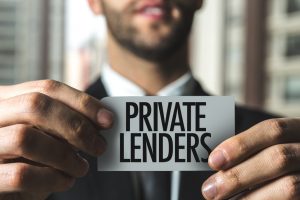 If you are interested in flipping and developing houses, hard money loans may be for you. These private money loans are great for those that may not have the capital needed to complete the project, for any reason. The world of hard money is incredibly vast, and there are some things that you should know before you sign on the dotted line.
So we have created a simple guide to help anyone understand how hard money loans and real estate investment work together.
Read more: A Beginner's Guide to Private Money Loans for Real Estate Development
Home-buying can be a stressful process, from finding Realtors and open houses to banks and money lending. By the time you finally find a house, you're ready for the whole escapade to be over and things to settle back down. However, there's just one last thing you need to accomplish before you can start packing: the closing.
Read more: 3 Helpful Hints on How to Ensure an Easy Home Closing