Blogging About Residential and Commercial Property Loans in Southern California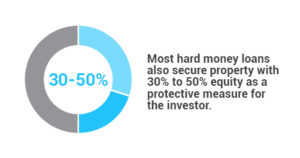 If you've worked in the lending industry or the house flipping business before, you're probably already familiar with the concept of a hard money loan. You also probably know what the difference between a hard money loan and a private money loan is. But for those not quite in the know, it can be a little confusing.
Read more: Hard Money Loans: A Guide to Understanding the Basics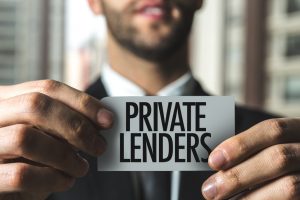 If you are interested in flipping and developing houses, hard money loans may be for you. These private money loans are great for those that may not have the capital needed to complete the project, for any reason. The world of hard money is incredibly vast, and there are some things that you should know before you sign on the dotted line.
So we have created a simple guide to help anyone understand how hard money loans and real estate investment work together.
Read more: A Beginner's Guide to Private Money Loans for Real Estate Development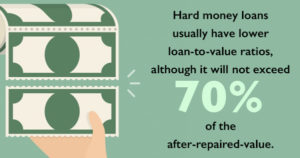 Private money loans can be extremely helpful if you are in need of some immediate cash, but they can also be quite complicated. Just because they are complicated, however, doesn't mean that you shouldn't opt for private money loans. Hard money loans (another term for private money) can help brokers, investors, borrowers, and homebuyers alike, you just have to do a little research beforehand if you aren't exactly sure how the process works.
Read more: Having Trouble Navigating the Private Money Lending Field? These 5 FAQs Will Help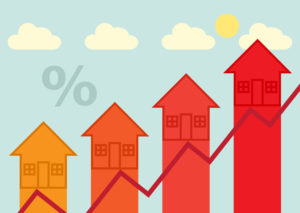 There's no shortage of individuals or organizations that are willing to lend money to your business, no matter what your qualifications may be. These can be traditional bank lenders, private money lenders, or alternative financing companies. they may all have different names, but they're all willing to give small business owners like you a leg up.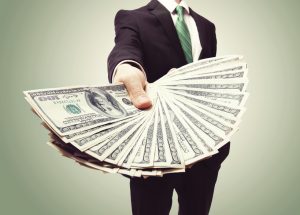 Are you interested in the hard money loan process, but aren't sure where to start? Here's what you need to know.
What exactly is a hard money loan?
A hard money loan is one that is secured by real estate. These private hard money lenders typically charge higher rates than banks. However, these lenders accept borrowers who've been denied from many financial institutions. In other words, if you can't seem to get a loan, a hard money lender may be the place to go.
Read more: Frequently Asked Questions Concerning Hard Money Loans: Part 1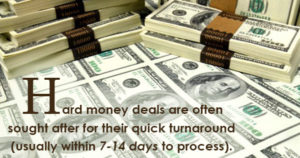 Hard money loans are typically associated with receiving fast investment capital. Hard money deals are often sought after for their quick turnaround (usually within 7-14 days to process), but beyond that, many people are surprisingly uninformed of what the process actually entails. If you're considering working with private money lenders, it's important to know the facts. Here are just a few key facts to understand when considering getting a hard money loan.
Read more: Interested In A Private Money Loan? Make Sure To Understand These 4 Facts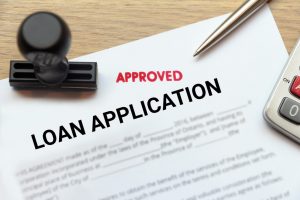 In our last post, we discussed some frequently asked questions concerning hard money lenders and loans. Here, we finish the list to offer you as much information about the hard money loan process as possible!
Read more: Frequently Asked Questions Concerning Hard Money Loans: Part 2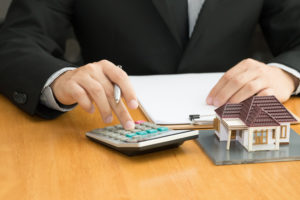 Private hard money lenders in California can help you get around some otherwise difficult financial situations. If you're trying to invest, real estate can be a great way to use your money, but many people aren't always comfortable paying a significant amount of cash up front. Dealing with a private hard money lender who can provide you with a hard money loan might be your best bet.
Read more: 3 Great Benefits of Using Hard Money Loans to Invest in Property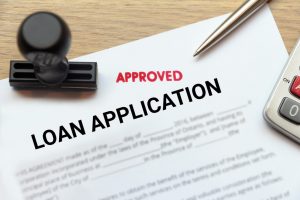 It's no secret that hard money loans are a viable options for those in need of quick cash. A typical bank loan borrower looking to take out a business loan has to be two years in business, have at least $250,000 of annual revenue, have good personal and business credit, and be cash flow positive. Still, hard money loans are incredibly versatile in a variety of situations. But before you commit to a hard money loan, it's important to be aware of these common mistakes.
Read more: Considering A Hard Money Loan? Beware Of These Common Mistakes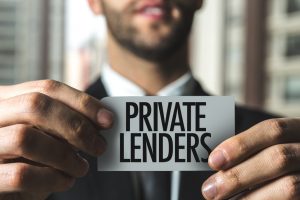 If you are considering applying for a hard money loan, there are a few things you must know about the process. Before you contact a private hard money lender, here is everything a beginner should know about getting started with hard money loans.
Read more: Interested in Hard Money Loans? Here's What You Should Know Before Applying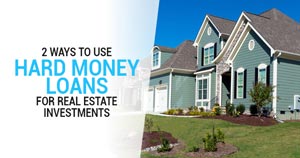 Hard money loans can be great for people who are looking to purchase various kinds of properties. Though you should be sure that your finances are in order and you can stick to a realistic budget when working with private lenders, these hard money loans can make it much easier to make an offer on a building or home.
Read more: 2 Ways to Use Hard Money Loans for Real Estate Investments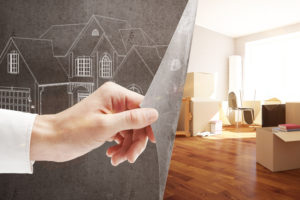 There are plenty of images that come up when someone thinks of both hard money loans and hard money lenders. Since there is a lot of skewed information out there about hard money loans, we have broken down everything about this process so no one is left out in the cold.
Read more: All About Hard Money Loans : What a Beginner Needs to Know